1960s' Throw Back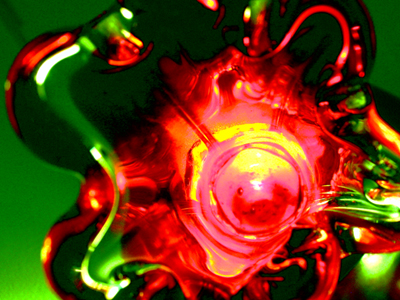 This is a photograph of an old vase I bought from a charity shop years ago. It's made of beautiful red glass with a wibbly rim and cut bottom (
I think that may sound like something it shouldn't?
). If you could climb inside, maybe it would teleport you back to the 1960s'.
I'm feeling in a creative mood which means I am going to get jack all work done today. S'pose that beats the bad mood I was in at the weekend.